Wondering what to do with your old, worn looking gutters when painting the rest of your home?
At the Painting Pro we paint gutters on hundreds of homes every year. We know what it takes to make sure those gutters look clean, fresh, and last as long as the paint of the rest of your home. Don't get stuck trying to make your new colors, match those old tired gutters, paint them to get the best possible look.
In most cases, to paint gutters they do NOT need to be removed, unless they require maintenance. If your gutters are in need of repair before painting, the Painting Pro has relationships with local gutter companies to maintenance your gutters and make sure they work as good as they look when we're all done.
The best part is we can match your new or old gutters to your newly painted trim seamlessly!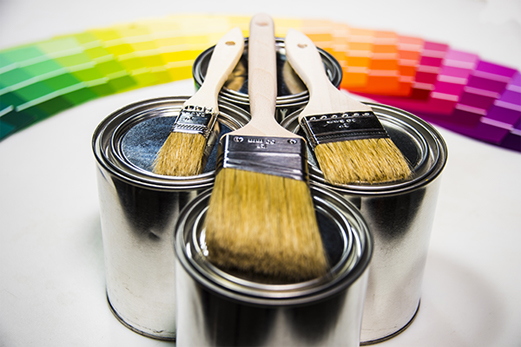 Green Eco Friendly Painting
EPA Certificate #R-I-18499-10-04332
Not only do we offer traditional house painting services but we also offer a line of environmental friendly painting services. Our painters can paint your house or commercial property and be "green" at the same time. From our eco friendly paints to the thorough cleanup process your property will not only look great but also be safe within the environment.